Liberty Times Net: Gui Gui displays MV shooting scene, male lead is Song Joongki?
Gui Gui posted a blurred out scene from her MV shooting this morning on Facebook and thanked her male lead.
– Netizens speculated that the male in the picture looked like Song Joongki with pale skin and short, black hair
– Many were envious that she could invite such a popular star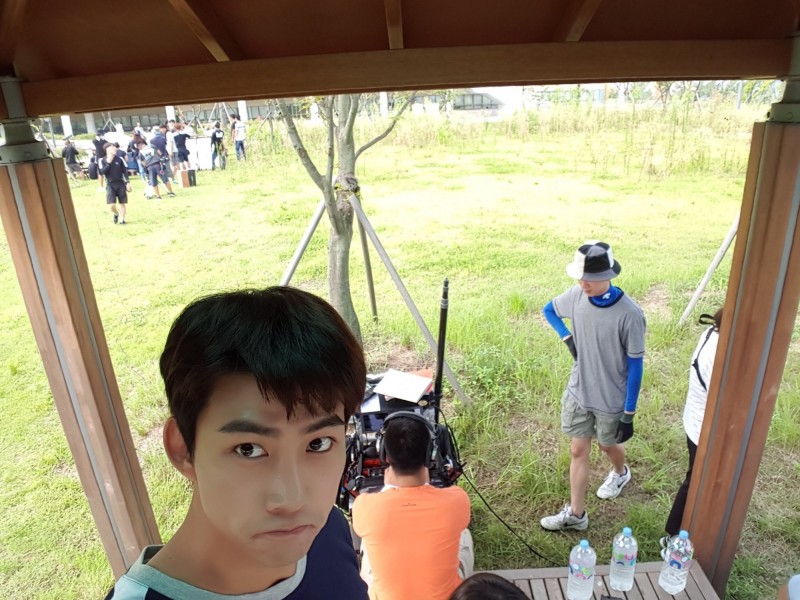 However, Taecyon from 2PM also shared a picture of him filming something today.
– His shirt seemed to be similar to the striped shirt worn by the male in the camera monitor
Netizens further commented that it'd be mentioned before that Lee Jung-shin from CN Blue would be filming a MV with her.
Gui Gui is a Taiwanese Mandopop singer and actress currently represented by Korea's CJ E&M. She achieved great popularity with her marriage to Taecyon in 'Global We Got Married'.
Scenes of the couple from ep. 1 of Global We Got Married.