ET Today: 40 Korean artists banned, Chinese netizens plead for leniency towards 'Scent of Love's Choo Ja-hyun
The announcement of cooperation between the US and South Korea on the THAAD system has drawn heavy criticism from China, resulting in a ban of more than 40 Korean artists.
– A list leaked on Aug.5 shows that Lee Jong-suk, Park Min-young, Rain, Krystal and others have been included in the ban
Chinese netizens have overwhelmingly been in favor of banning Korean artists, but have pleaded for leniency towards Choo Ja-hyun
– Choo Ja-hyun has been active in China in recent years (since 2007) and met Yu Xiaoguang when working together on previous dramas
– She revealed in a Weibo post on September 2015 that the two had plans to get married possibly in 2016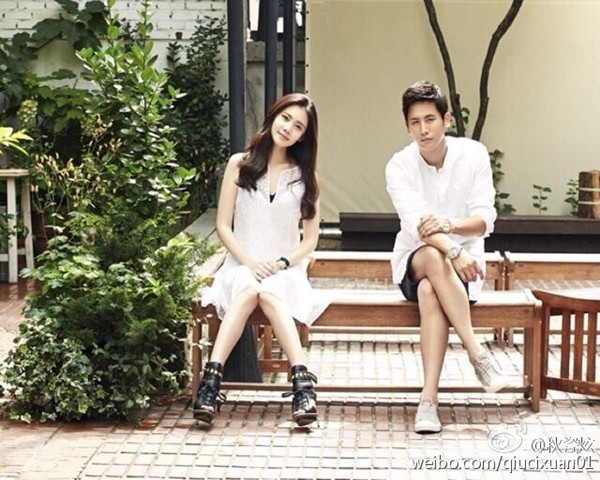 Due to her serious pursuit of her Chinese activities, Chinese netizens have risen in defense of her during this time's ban.
Updated with cnetz comments:
You're one of us
Unnie started off not knowing the language and have built up to her current success bit by bit. She's very humble and has worked very hard. Her drama of "Temptation of Home" has given me the deepest impression. Her acting skills were really good and she's an actress who deserves our respect. She's not a celebrity, but an actress, and an actress that really respects China. <3 She's never just come for money like the others and has remained appropriately in China. I admire you! <3
I only support you
A Chinese bride is one of us
Don't go back to Korea! Stay in China! We love you!
Episode 1 of 'Scent of Love' that shot Choo Ja-hyun to popularity in China and Taiwan.